How to Generate Forex Leads?
To help potential clients make educated judgments about entering the Forex market, Forex brokers are actively working to increase their brand recognition. Successful Forex brokers may network with their niche market to increase revenue and customer figures.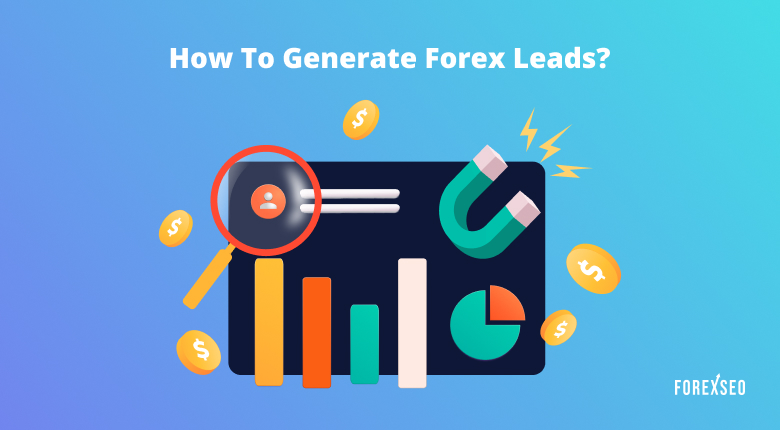 Lead generation can be complex as you must fully understand the market and your target audience. Doing the proper research and creating smart content marketing are some top suggestions to generate Forex leads.
Converting leads to clients shouldn't be a struggle. Having a plan and utilizing the proper tools at your disposal should help build brand awareness and save time. Waiting around for investors to find your business is too risky and usually doesn't pay off.
With all the competing businesses looking for new clients, finding the proper process to generate forex leads is vital to give you a competitive advantage. Through marketing efforts and knowing your target audience, you should be able to create leads for forex trading.
What are Forex Leads and How Do They Work?
A Forex lead is someone who is interested in investing in the Forex market but is still on the fence about taking the plunge. They generally begin searching for more information through a website, search engine, or social media.
By having a simple message, button, or image, the visitor is then brought to the landing page of your website. From there, they can see promotions or request more information.
Having a good pool of leads will keep your sales team busy with potential clients and allow for more opportunities for sales.
It can be challenging to generate forex leads with a new business, but using some thought-out strategies can help your business grow.
How to Generate Leads for Forex Trading?
The proper marketing strategy for any new Forex business can help build your client list. Some strategies use lead generation as a starting point for accumulating new investors.
Always research the best methods for your company, keeping your goals in mind. You want to find clients that align well with your business ethics and fit your target market.
Target Market Research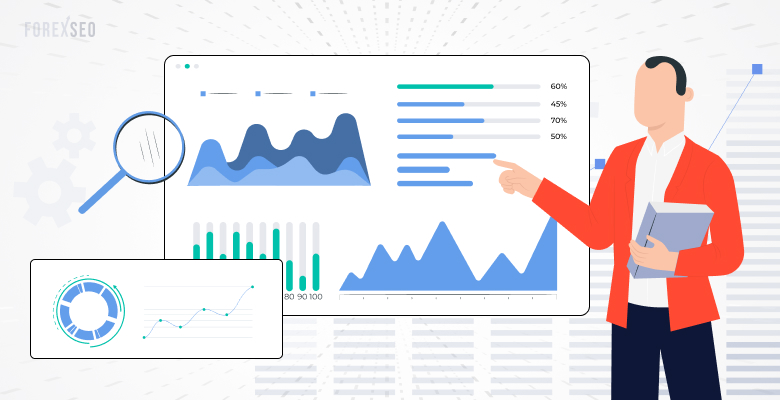 You need to understand who you are trying to market to before you can start advertising campaigns. Are you trying to bring in new clients who have never traded in the Forex market, or do you want experienced investors with large sums of money to invest? What is their level of knowledge about investing or the Forex industry?
Create Engaging Content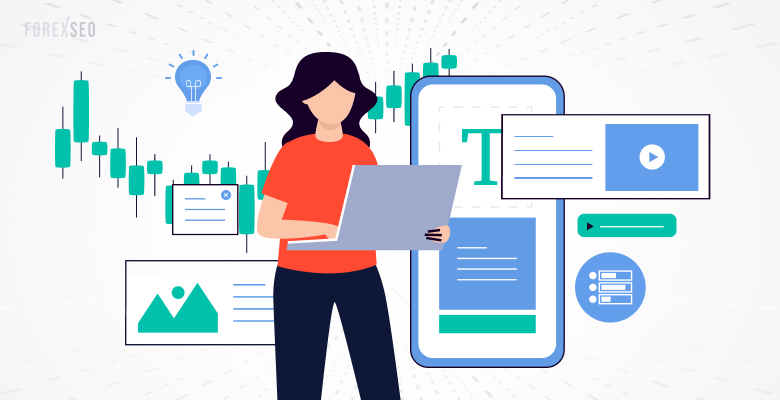 Potential clients prefer brokers who educate and provide knowledge rather than those who overload them with information. By starting with essential topics, you can ease these clients, get them comfortable in the forex industry, and allow them to make informed decisions.
Content can come in many forms, such as educational videos, guest blogging, online forums, and email marketing efforts. You can add a call-to-action for clients to contact you if they have additional questions.
Promote Content Across Business Channels
Using social media platforms to engage with potential clients is one of the best ways to generate forex leads. Posting regular content can increase your social media optimization and increase traffic to your company website. You can respond to comments, answer questions, and develop relationships with potential clients.
Don't forget to share your stats. Share your successes on social trading sites like Myfxbook or Fxstat to post about great Forex investing opportunities or generate trader interest with your gains.
Organic Traffic
Organic traffic means visitors who have come to your site without using paid advertisements. They typically find your business through search engines.
To rank higher in search engines, businesses use optimization keywords that visitors would use when searching for Forex. More organic visitors will come if you achieve a high search engine ranking for competitive keywords.
The more keywords you use, the better rank you will receive in search engines.
PPC Advertising
You can use such tools to generate forex leads through video ads or digital marketing. By creating targeted online advertising, you can increase trader interest, bringing more traffic to your company website.
Those who advertise exchanges are permitted to use Pay-Per-Click advertising. They must, however, be certified, and their goods, landing pages, and advertising must fulfill all local legal requirements of the nation or area for which they wish to be authorized. All ad formats and materials require this certification.
Pay-per-click advertising can help control your marketing budget, which is excellent for a new start-up business. It helps develop brand recognition and lead generation from users visiting your site for more information.
Nurture Existing Forex Leads
Keep the leads in your sales funnel and continue to engage with them about their investment goals and opportunities. Create marketing messages focused on them and your knowledgeable sales team.
Send them educational videos if they don't have confidence in the Forex world. Let them know that you are there to help them along the way, and you can help them make the right decisions regarding the market.
Invest in Technology
Technology investment would go a long way toward improving sales. It can simplify marketing and help you raise brand recognition.
The most significant benefit of automation is that it saves time. You can easily automate composing and delivering tailored emails to your target audience or use your website's analytics to target forex leads geographically.
Furthermore, analytics automation provides critical insights into which strategies are producing the desired outcomes and which are not.
Referrals
It never hurts to ask existing clients if they know anyone interested in learning more about Forex. If they enjoy the services you provide, they should be happy to pass along some names for you to call or email.
Are you rewarding those who give you referrals? Even a small token of appreciation can make a world of difference. A thank-you card, a box of chocolates, or a bottle of wine can be a game changer for customer satisfaction.
Online Forums
What better way to find new leads than to go right to the source? Open forums are a great way to speak directly with investors and discuss recent trends.
Novice investors may search local forums or contact a brokerage firm for advice since experienced traders use their knowledge to advise them on their brokerage's trading and services. An intelligent forex broker can also use these forums as research for their trading and building their business.
What Are the Best Forex Marketing Tools for Lead Generation?
Any business owner will tell you that the right tool for the job makes it easier. Using tools designed for generating leads, you are creating a winning strategy for your company and employees.
SEO
Having the right keywords and SEO in your marketing message can help generate leads for forex brokers. Research common search keywords, find what competing brokers use in their content, and use SEO programs like SurferSEO to create educational content for clients.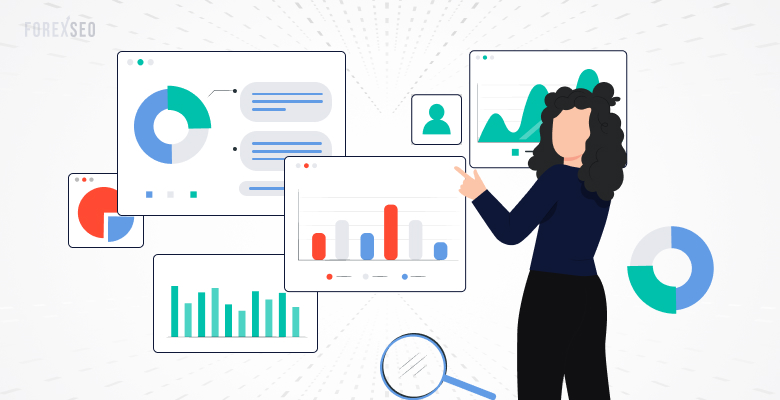 If novice traders are searching for more information on the Forex market, you want your brand to be the top search result. Typically, users don't look further than the top three businesses listed, so this is an excellent opportunity for generating leads.
Social Media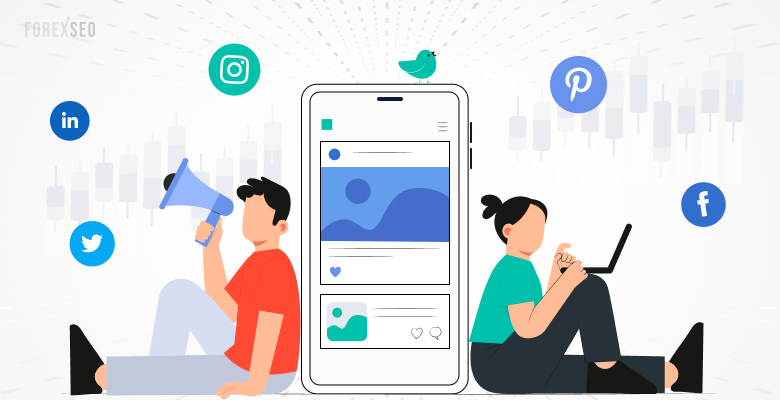 Forex brokers who want to be successful should have a strong Internet presence. Choosing at least two social media platforms to post to should help garner some forex leads. Posting should be constant and informative and target the audience you are trying to speak to.
Having Instagram, Facebook, Twitter, and YouTube accounts allows you to reach new investors. Social trading sites can target experienced investors and those new to Forex trading. The investment culture is higher on social trading sites along with their knowledge. If you are looking for more experienced traders for your business, engaging with future clients on these platforms is better.
Email Marketing
Email marketing allows you to engage more with your current clients and can help generate leads from potential customers. Email signups are easy to add to a company website and can help new investors learn more about your services and the Forex industry.
Email marketing can be sent weekly or monthly with information about new trends and investment opportunities. They can speak to the global impact on markets and where investors should spend their money.
Banner and Video Ads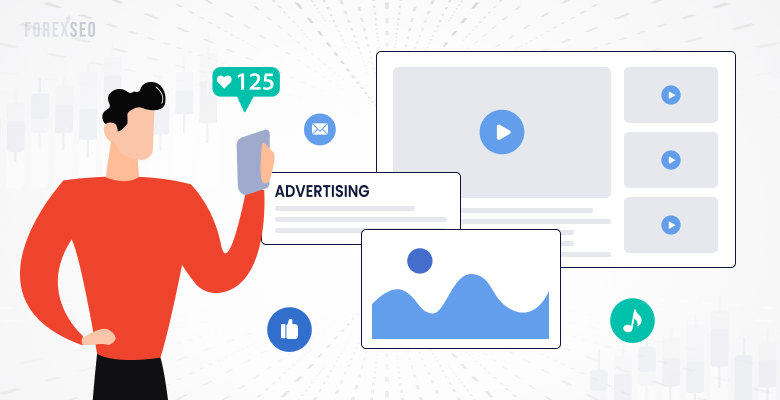 Take your current video content and shorten it for banner and video ads. You can generate interest in your company and Forex trading without having to spend extra time on new content creation.
Use the right analytic tools to help target your audience in more innovative ways. Find something different you can use in the advertisements that will make you stand out.
Industry Events
Most traders are actively searching for the human touch in marketing. It's one thing to watch and read about a Forex brokerage online, but being able to meet with someone face-to-face can help develop the trust a client has with you. Investors are looking for Forex brokers who understand the market and have a good track record with their investments.
Trade shows and specialty events bring out potential customers. You can demonstrate how easy it is to open a Forex trading account and what services you offer and establish some rapport. This can give you competitive advantages over your rivals who don't attend these events.
Conclusion
Every Forex business knows the importance of lead generation to increase its client base and sales revenue. Using the right tools and the right strategy can help lead to an increase in genuine Forex leads.
For a new company, it will take time for traffic to funnel to your website. With targeted social media marketing and email marketing, you can create brand awareness and engage with your Forex leads to turn them into clients.
Your message should always include the services you provide for your clients, your team's expertise and knowledge, and a company number for leads to call you on. Some traders prefer the old way of calling someone and having meetings. Modern traders want to have everything done online, so accommodate both groups. Be flexible with them so that you can answer their questions.
Forex is an ever-changing market; investors sometimes need guidance and confidence to get into it. Use social platforms and the latest technology to educate and convert them into new leads for your business.
In the end, everyone wants the same goal: they want to make money.